Information for new and returning students
Welcome content
Welcome
As a new student, this is sure to be an exciting time for you, if you are a returning student – welcome back!
This Student Induction and Guidance Section will take you through everything you need to know and provide you with some useful information, to help make your start with us as stress-free and enjoyable as possible. Please remember that there's always someone here to help so please do get in touch with us if you have any questions.
Martin Jones, Principal
content
Our commitment is to deliver the best student experience possible in a safe and supportive way. Keep an eye on the COVID-19 Updates page for the latest information.
Access to our campuses content
Access to our campuses
Access to our campuses
Our centres are open during office hours and access is by appointment only.
Due to ongoing COVID restrictions we still have limited capacity within our learning centres. Whilst we are keen to welcome as many students back into centres, right now our learning centres are open by appointment only. We really hope that as the year progresses, we will have more on-site activity, but we will continue to follow government guidance.
For most courses, we'll be asking you to join your classes online, from home. Your online classes will be scheduled and you'll be required to join these at the times specified. Your timetable will be available in your online induction materials.
If you need support, want to use our computers, or simply need a place to study, you can arrange access to your local centre by getting in touch with local centre staff and they'll arrange a suitable time for you.
Unfortunately, we currently have no access to printing facilities in centres for students.
If you feel you will have difficulty working from home because of poor connectivity, IT issues or lack of suitable equipment, you should get in touch with your local centre staff. You can review what IT equipment you will need here. We'll do everything we can to ensure that you are well placed to join your course remotely. You'll find contact details for your local centre here.
What you will need to work from home content
What you will need to work from home
Enrol online today! content
Accessing Brightspace content
Your online induction content
MyDay student portal content
Your UHI email content
Your UHI email
Your UHI email
Argyll College UHI uses Microsoft Outlook (through Microsoft Office 365) for email.
We will only use your student email address (rather than your personal email) to communicate with you so please make sure you familiarise yourself with this. Your email address will be your student ID number followed by '@uhi.ac.uk'.
Your password was contained in your offer letter. If you have forgotten your password you need to contact UHI ServiceDesk, they have an online chat service and you'll need your student ID number handy.
You can access your UHI email in a number of different ways:
From a university or college PC via the Outlook client
Through a web browser on a computer, tablet or phone (using MyDay or by visiting webmail.uhi.ac.uk)
By downloading a free copy of Office 365 which includes Outlook
HISA content
HISA
HISA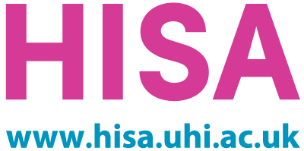 As an Argyll College student, you are automatically a member of the Highlands and Islands Student Association who represents over 4000 students.
HISA is run by students, for students, we exist to make sure your student experience is the best it can be!
We want to ensure you have a strong and valued voice at your college and across UHI. Our team of Student Officers is elected by you, to represent your views from the classroom right up to the University Court!
HISA is also here to help you enjoy your time as a student - we can help you with setting up clubs, starting societies and organising events. HISA hosts many of our own events too, including Sports Day, Freshers, Student Elections, HISA Awards and Regional Council.
Filip Dabrowski is your elected 20/21 HISA Argyll Local Depute!
The role of the Local Depute is to make sure your views and ideas influence decisions where you study. The Local Depute works alongside your Class or Course Reps, to make sure your opinions and concerns are heard and will inform you about any changes taking place as a result of this.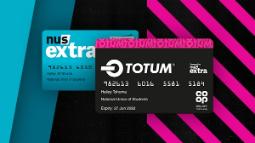 TOTUM is the UK's #1 student discount card and app! It is the new name for the NUS extra student discount card and your TOTUM membership opens up a world of brilliant student discounts, offers and vouchers on your everyday essentials, must-have gear and luxury items.
In store and online, TOTUM puts over 250 UK student discounts right where you want them – in your pocket. And TOTUM is the only student discount platform endorsed by the National Union of Students (NUS).
Getting help content
Getting help
Getting help
We know you might be feeling nervous about starting your course, and we understand that there will be added pressures if you are working at home. Don't worry – everyone is feeling the same way, and we have a team of support staff here to help you.
For general problems or questions: the best place to start is with your local centre staff. Centre staff may be working at home but you can still email or phone them during office hours.