Join our Board of Governors
We're seeking individuals to join the Board of Governors at UHI Argyll.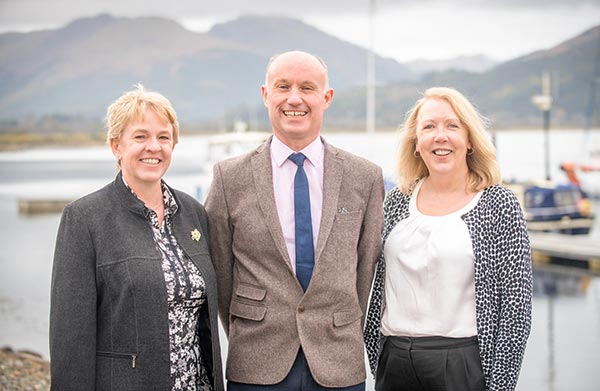 Do you want to widen your professional network, develop your strategic thinking abilities, and learn new skills? We are currently seeking non-executive directors who can help create excellent education and training opportunities for the people of Argyll & Bute, and Arran.
We are particularly seeking members with experience of:
Audit
Learning and Teaching
However, we would like to hear from individuals with experience in other areas which may add to the current board's knowledge and expertise in delivering education and training to relevant sectors of the local economy, or who are committed generally to the role which the college plays in supporting dispersed rural communities.
Our board meets quarterly, and you would also be expected to sit on committees which meet every three months. If you understand the value and importance of education and training to the future prosperity of Argyll and the islands, we would like to hear from you.
These positions are not remunerated however reasonable travel and subsistence expenses will be reimbursed. Meetings can be attended by video conferencing and some of our current members live as far afield Edinburgh.
About UHI Argyll
UHI Argyll was formed in 1999 to deliver further and higher education in one of the most geographically fragmented areas of Scotland. The college has grown significantly and now consists of 10 Learning Centres covering Argyll & Bute and Arran. Its educational offering is broad, working with schools right up to postgraduate level as a partner in the University of the Highlands & Islands. We harness technology to reach students across the region and we have won awards for our work.
UHI Argyll is a strongly performing college with the development of a new strategy underway, this is an exciting time to join.
Application details and interviews
For an informal discussion about the role, please contact the current Chair, Rosemary Allford on Rosemary.allford@uhi.ac.uk.
Applications, which should include a CV and covering letter, should be submitted to board.argyll@uhi.ac.uk.
The last date for submission of applications is 31st May 2023.