UHI Argyll Launches Student Breakfast Club
The rise in the cost of living has been a hot topic internally in UHI and across the sector as institutions try to find ways to support students through this crisis.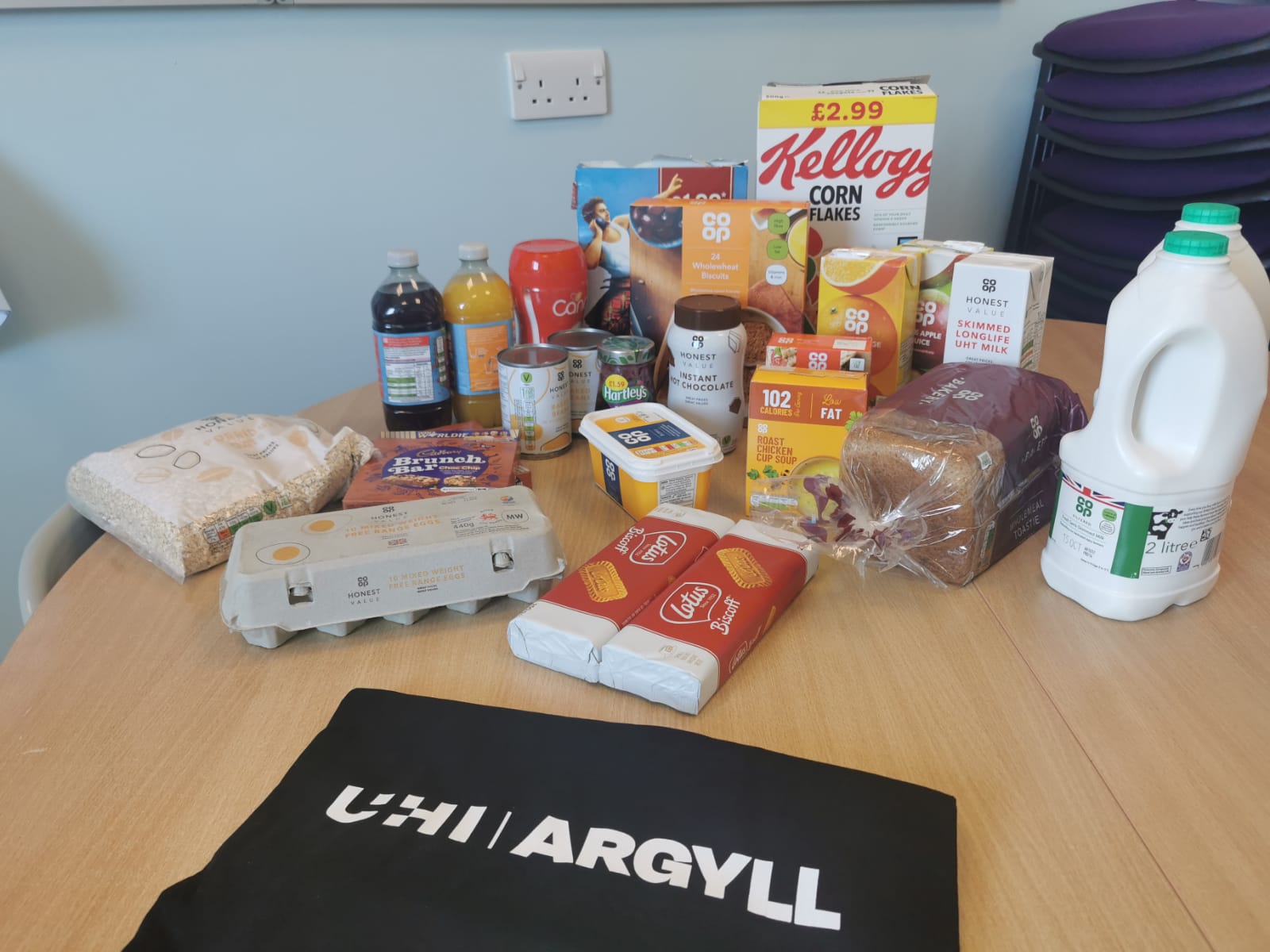 As a college, we have noticed more and more students coming to the centres not fully prepared to start their day - having not had anything for breakfast. At our centre in Rothesay, Assistant Learning Centre Manager Sheena Finlay, and Lecturer Laura Beattie decided to take action, and reached out to their local Co-op to see if they would be willing to support the initial set-up of a breakfast club. Co-op kindly donated a £150 gift card to be used for supplies, and also suggested signing up to their Food Share initiative - where surplus food from the local store can be collected to pass on to our students free of charge.
With the donation we have been able to provide a selection of cereals, bread, milk, beans, eggs, tea, coffee, fruit and other breakfast items.
The breakfast club has been running for a few weeks now and it has given students not only the opportunity to start their day having had something substantial to eat, but also the chance to socialise with others in the morning. We are not only providing courses, career progression and support, we are building students up to have routine, socialisation, friendships and giving them the best possible chance to reach their goals.