Students of the Year 2021
We are delighted to announce the winners, runners-up and nominees for this year's Student of the Year competition. We are immensely proud of each and every one of you.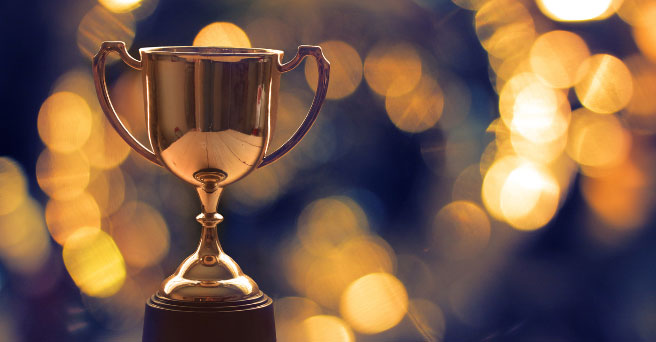 This year more than ever, our judges have been delighted to read about the rich and diverse range of students who make up the Argyll College UHI student community. The panel included members of the college's Board of Directors and Senior Management.
Liz Richardson, Head of Student Services said, ''It is gratifying to see our dedicated and determined students given recognition for their hard work. Many of them are overcoming personal challenges over and above the current issues posed by the Coronavirus pandemic, but to see them continue to work towards their goals is inspiring.''
Sadly, we are unable to present these prizes in person this year.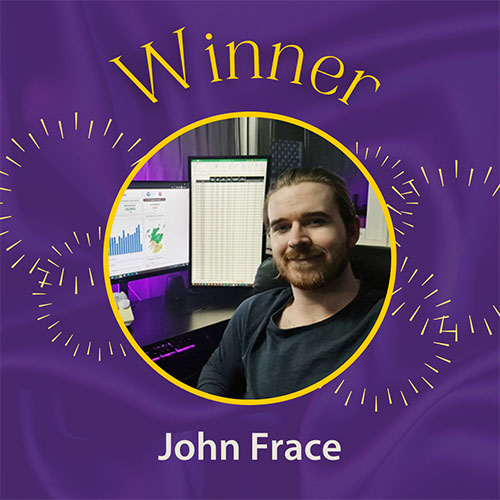 Higher Education Student of the Year 2021 - John Frace
Dunoon student, John Frace has been named as Argyll College UHI's Higher Education Student of the Year 2021 in recognition of his voluntary work in creating and maintaining Scotland's Coronavirus Tracker website. The judges of the award felt that John's tireless commitment over the last 16 months, totalling over 1,500 hours work alongside his full-time degree studies, really deserved recognition.
In March last year, John put his Computing skills into action and created Scotland's Coronavirus Tracker website which has now attracted 1.5 million users, and at the height of lockdown had over 1,000 people logging on every day for the 3pm update. John's Twitter following has exploded to 22,800 followers, including Professors Devi Shridhar, Jason Leitch, Linda Bauld, and the First Minister.
Argyll College Principal, Martin Jones, said, "John's commitment to providing easily accessible and bang up to date information on the regional coronavirus situation is exceptional. He is an inspiring young man, and I am delighted that we are able to recognise his contribution in this way. I'm also looking forward to buying John a real, rather than virtual, cup of coffee."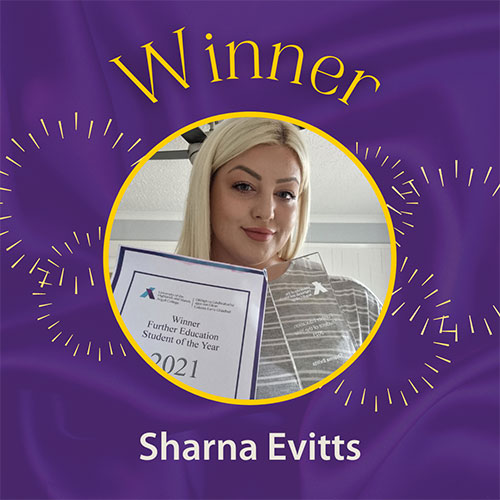 Further Education Student of the Year 2021 - Sharna Evitts
Helensburgh student Sharna Evitts has just completed the Scottish Wider Access Programme (SWAP) Access to Nursing course, and lecturers describe her as an "exemplary SWAP student."
After a difficult time at school, Sharna had tried her hand at multiple career paths but was never truly fulfilled. Wanting to make a real difference to people's lives, she began working as a carer, never thinking her ambition of becoming a nurse would be possible.
Despite a long break from education, mum of two Sharna, applied to the Access to Nursing course. She has shown commitment and determination to complete the challenging programme whilst fulfilling additional caring responsibilities and being a key worker during the Covid-19 pandemic.
Sharna was nominated by not one, but two of her lecturers, Linda Brown and Margaret Eccles. Now ready for the next stage of her studies, Sharna has been accepted on to the Adult Nursing programme at the University of the West of Scotland. We wish her the best of luck with her studies and future career.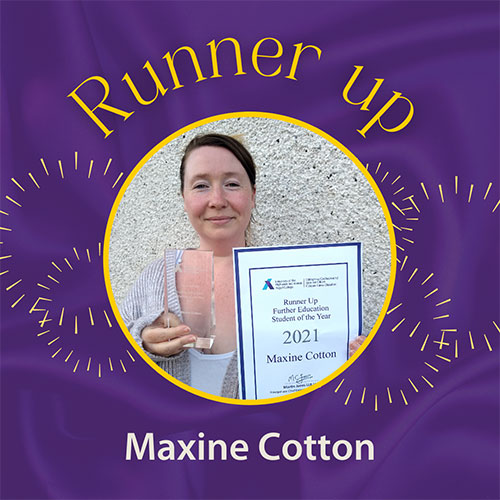 Further Education Student of the Year Joint Runner-Up - Maxine Cotton
Maxine Cotton from Connel recently completed an NC Early Education and Childcare and has been praised for her commitment to go above and beyond and help her fellow classmates.
"Working from home can be a difficult situation for some students but Maxine has played an integral part in keeping her classmates engaged, encouraging participation and helping everyone to feel comfortable to contribute" said lecturer Gill McInally, who nominated Maxine for the award.
As a mum of three, Maxine has had to juggle the responsibilities of her own learning with that of her children's when having to home school them during lockdown. Despite this, the impressively high standard of her work has never faltered.
She's also been known to give up her own time to check in with fellow students and assist them if in need of help. It's clear that Maxine's enthusiasm to learn is not only for her own benefit but for those around her too as she actively shares her skills and knowledge with her classmates.
Maxine's goal is to continue studying with Argyll College UHI right up to post graduate level to enable her to become a primary teacher. We look forward to having Maxine with us for another few years, wish her well with her studies, and have no doubt she will inspire the next generation of children's education.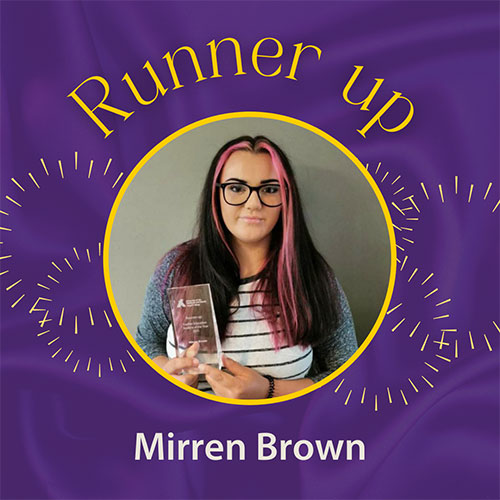 Further Education Student of the Year Joint Runner-Up - Mirren Brown
As a student of only 16 years of age, Mirren has shown a level of maturity and resilience way beyond her years facing not only a difficult academic year because of Covid-19 and lockdown restrictions, but also a sudden tragic bereavement at start of the academic year.
After a very short absence, Mirren decided that her course would help her cope in such difficult times. Mirren has thrown herself in to her NC Agriculture course ever since, committed to achieving her goal of becoming a Farrier and even finding some practical work lambing at local farms to assist in her knowledge of the farming environment. Her hard work has paid off with an unconditional offer from SRUC for an Apprenticeship program in her chosen career, with which we wish her the very best of luck.
Students Nominated for Further Education Student of the Year
| Name | Location | Course |
| --- | --- | --- |
| Amanda Beverley | Helensburgh | SWAP Access to Nursing |
| Angela McCartan | Dunoon | Childhood Studies: An Introduction |
| Carol MacIver | Campbeltown | NC Business, Administration & Computing |
| Craig Millar | Lochgilphead | Higher English |
| Marzia Ciscato | Oban | NC Business, Administration & Computing |