Student Wins Highland Society of London Prize
Argyll College UHI BA (Hons) History graduate Caitlin Crawford has been awarded this year's Highland Society of London prize.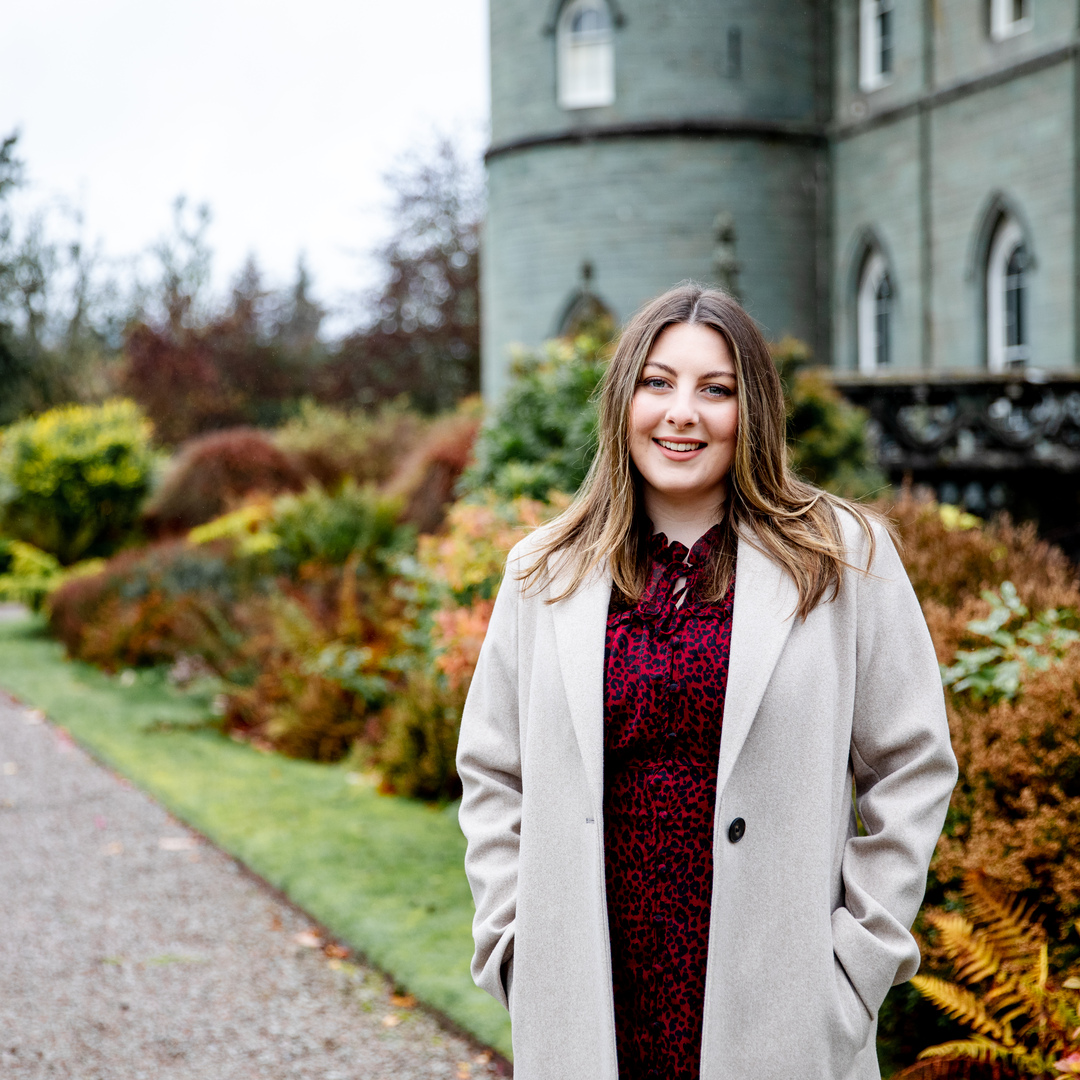 The Highland Society of London is a charity founded in 1778, whose activities exist to promote and support the traditions and culture of the Highlands of Scotland. Throughout it's history, the Society has a proud record of financing and otherwise supporting significant charitable activities both in the Highlands and also in London. In recent years, the Society has focused on making annual awards to individuals who excel in particular pursuits traditional to the Highlands and Islands, hoping as a result to bring those traditions to a wider public in Scotland and beyond.
A financial prize of £750 is awarded annually to the University of the Highlands and Islands student with the undergraduate dissertation of the year in the Humanities and Gaelic subject network, on a Highlands and Islands theme. The winning dissertation is directly related to a social, cultural, environmental or historical aspect of the Highlands and Islands.
We are thrilled to announce that this year's winner of the award is Argyll College UHI BA (Hons) History graduate Caitlin Crawford. When asked how it felt to receive the award, Caitlin said:
"It is a huge honour to be given the prize, and I'd like to say thank you to everyone who helped me complete the dissertation, especially in such a difficult year."
Duncan Byatt, President of the Highland Society of London says, "The Highland Society of London has a long tradition of supporting scholarship in (and about) the Highlands of Scotland and is delighted to continue awarding prizes to students of the University of the Highlands and Islands. The unique framework and geographical reach of the university provide a perfect platform to encourage participation and reward the excellence of its students, and the Society hopes that these prizes will help support those goals."