Lecturer Inspires School Students by Winning National Award
An Argyll College UHI Lecturer has been named as the 'Rising Star of the Year' at the Scottish Legal Awards 2021.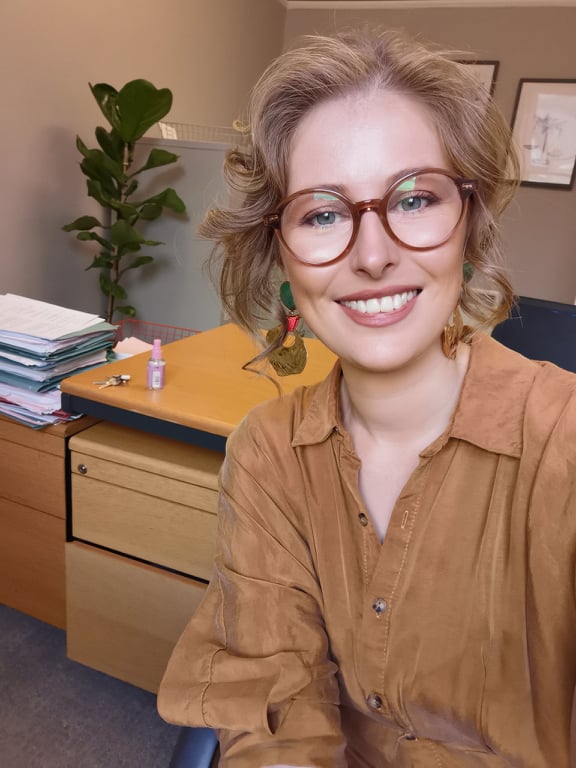 Billie Smith, a Solicitor at MacPhee & Partners, Solicitors and Estate Agents in Oban has been crowned winner of the 'Rising Star of the Year' category at the prestigious Scottish Legal Awards. Having joined the firm as a Trainee Solicitor, Billie has gone from strength to strength since qualifying in 2017. She now specialises in the fields of Family and Private Client Law and is highly respected by clients and colleagues alike.
Hoping to inspire the next generation of solicitors, Billie recently took up an additional role at Argyll College UHI, lecturing on the Legal Studies course for senior school pupils at Oban High School.
"I am passionate about the development of opportunities for young people within Argyll, and working locally, within a profession, I am eager to do what I can to address the shortage of young professionals staying in and returning to the area."
Working in close partnership with each of our 11 local secondary schools, Argyll College UHI offers senior phase pupils the opportunity to gain recognised SQA qualifications through studying a college course, whilst continuing at school.
Billie praises the benefits of the Schools Link courses stating they "can provide students with an insight into something they've either decided to go on to study, or are considering going on to study after school so that when they do take the leap from high school to college or university, they are better equipped to do so."
Not only do the courses provide pupils with subject specific knowledge, they also help to develop key life skills which students can take forward, no matter their career path. "The Legal Studies course arms students with strong skills in research, communication and problem solving, all of which are transferrable to many other areas of study and professions."
Pupils are said to relish the increased level of responsibility for their own learning with most lessons requiring "research, discussion and critical thinking." Billie comments how this helps to build "a class full of busy minds and participating students."
But the students aren't the only busy ones! When asked how Billie manages her time being a college lecturer alongside working as a Solicitor in a busy firm she welcomed the challenge, saying "I have found lesson planning and course creation to be a welcome de-stress tool in the evenings and at weekends."
For anyone considering a Schools Link course, Billie highly recommends getting involved.
"A Schools Link course is a fantastic opportunity, not to be missed" and adds, "I wish the Legal Studies course had been on offer when I was in high school!"