Lecturer Success at HISA Awards 2022
UHI Argyll Lecturer, Kerry McGeachy was named the Most Engaging Online Lecturer at the HISA Awards this week.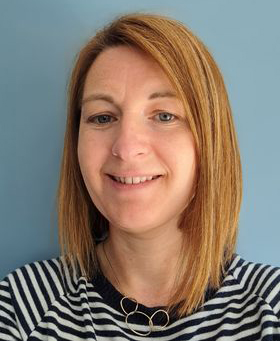 The awards are a partnership project between UHI and the Highlands and Islands Students' Association (HISA) and are designed to recognise the very best practice in enhancing the experience of our students. There are awards available for academic staff, support staff and students, with a student judging panel deciding the winners.
Kerry, a Childcare lecturer at UHI Argyll was awarded the title of the Most Engaging Online Lecturer. This award recognises lecturers delivering learning mainly online, those who engage, motivate and inspire students through their exceptional and innovative use of the UHI virtual learning environment (VLE/Brightspace) to support students' study.
In the words of one of her nominations:
I just want to say a huge big thank you to Kerry as she was my first online lecturer in semester one when I started my degree back in September. She was so welcoming to her module and even though I hadn't studied for 20 plus years she made me feel so upbeat for starting my new journey. She came across as so passionate and enthusiastic about her module which made me more focused and want to learn more. She is a credit to the University and I hope that in year 2 and 3 she is delivering modules on the degree as it would great to work with her again.
Kerry also received nominations in the Above and Beyond - Staff Award and Best Research or Dissertation Supervisor and although not adjudged a winner by the panel, her nominators expressed the following sentiments.
Above and Beyond Staff Award:
Despite Kerry having an enormous workload, she has always been there to help our class out when any of us need it. She has taken time to get to know us all. For me personally, Kerry has helped to discuss future employment/study options and supported me to find information when I need it. She always goes the extra mile to make sure her students are coping with their workload and offers out-of-hours support at the end of every class - she goes above and beyond!
Best Research or Dissertation Supervisor:
Kerry has been so supportive of me during my dissertation. She has been available to talk and discuss my dissertation with me whenever I need. She also goes out of her way to contact me and check up on me if she hasn't heard from me in a while. Her support and dedication to myself and her other dissertation students is above and beyond what is asked of her.
Congratulations Kerry, and thank you for all your hard work!