Applicant Drop-In Sessions
If you're starting with us later this year make sure you drop by your local centre for one of our applicant drop-in sessions.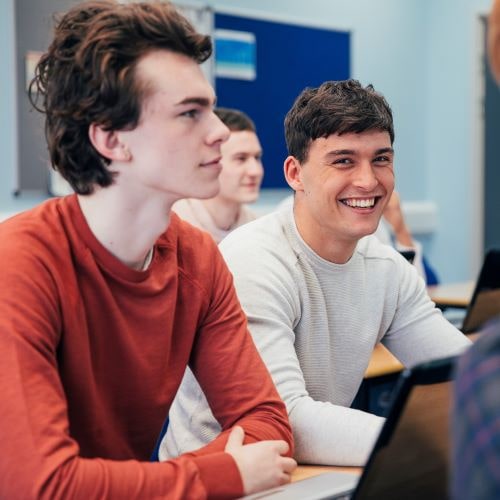 We know that starting something new can be a little daunting, but it doesn't have to be!
Get ahead and help settle those first day nerves by attending one of our applicant drop-in sessions, running every Tuesday morning at most of our centres throughout the months of July and August.
These informal sessions will give you a chance to:
Meet our friendly centre staff, who along with your course lecturers, will be your main point of contact for the duration of your studies
Take a tour of the centre and familiarise yourself with the facilities on offer
Get help to enrol - this must be done before you can access college services, apply for a bursary, and unlock your induction materials
Get help to secure your funding
Familiarise yourself with the IT equipment you will be using and check that your personal devices are compatible with our systems
Pick up your FREE welcome pack, full of useful goodies to get you started!
To find out when your next applicant session is, visit Our Centres page. Remember there's no need to book, simply drop by and we'll be on hand to help.