Health and Safety
Health and Safety content
Health and Safety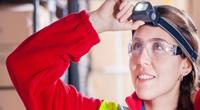 This one day course can be for those who have entered, or are about to enter, the construction and civil engineering industry. The course will give you an awareness of health and safety and how it affects your daily role. It can be used as preparation training for the CITB Health, Safety and Environment test or as refresher training.
This course is the first step towards a CSCS Labourers Card (Green Card) and to the progressive CITB Site Safety Plus courses that range from operative training, up to Supervisor, Site Manager and Director of Health and Safety courses. On successful completion of this course you can progress to sit the Health Safety Environment Operatives test.
When you pass this you can apply for your CSCS card. This course is accredited by CITB CSkills Awards and you will receive a certificate on successful completion.


Health & Safety | Duration: 1 day | Cost £150.00

Interested in this course? Contact us
Manual Handling content
Manual Handling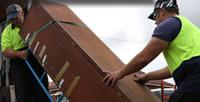 Avoiding injuries from manual handling makes sound business sense. This course will equip staff members with the knowledge and skills to ensure correct manual handling procedures are carried out in line with legislation.
More than a third of injuries reported to HSE and local authorities which result in absences of a week or more are caused by manual handling – the transporting or supporting of loads by hand or by bodily force.
The training course will cover:
Current legislation
Common injuries
Handling assessments
Handling techniques including team work
Do's & don'ts
Hazard identification
Ongoing training
Manual Handling | Duration: 1 day | Cost £65.00

Interested in this course? Contact us
CPCS Renewal Test content
CPCS Renewal Test
To renew your CPCS Blue Competent Operator Card, you must take and pass the CPCS Renewal Test. The test makes sure that you have kept your knowledge of each plant category or group of categories on your card up-to-date. Each test is 15 minutes and you will be required to take a renewal test for each group of categories that you hold on your card.
Cost of Test: £60 for up to a maximum of 5 modules.
CSCS Health, Safety & Environment Test content
CSCS Health, Safety & Environment Test
CSCS is the leading skills certification scheme within the UK construction industry.
This test has been developed to ensure that workers have a minimum level of health, safety and environmental awareness before going on site. All workers must successfully pass this test before gaining access to a construction site. The test consists of 50 questions covering areas such as:
General Safety
Health and Welfare
Legal and Management
Environment
ID Requirements – you must provide one form of photographic ID with a signature (e.g. passport or driving licence). If you cannot present this, then we will accept two of the following: trade union card; proof of age card; young scot card; work ID card; paper driving licence; NI card; bank statement, either a credit or debit card.
You will not be permitted to sit the test without ID.
Entry Requirements – you must have completed Level 1 award in Health and Safety in a Construction Environment (40 hours) or Site Safety Plus Health and Safety Award (one day course) or evidence that you are a skilled worker and have previously held a CSCS card.
Please follow the links if you would like contact details for your local test centre. This test is available by appointment at the following centres Campbeltown, Dunoon.
CSCS Test | Duration: 1 hour per test | Cost: £60