What would you like to study?
content
Learn Local
With access to more courses, more ways to study, and more individual support than ever before, there's never been a better time to learn local.
Visit your local UHI Argyll centre, or get in touch with us to find out where our courses could take you.
content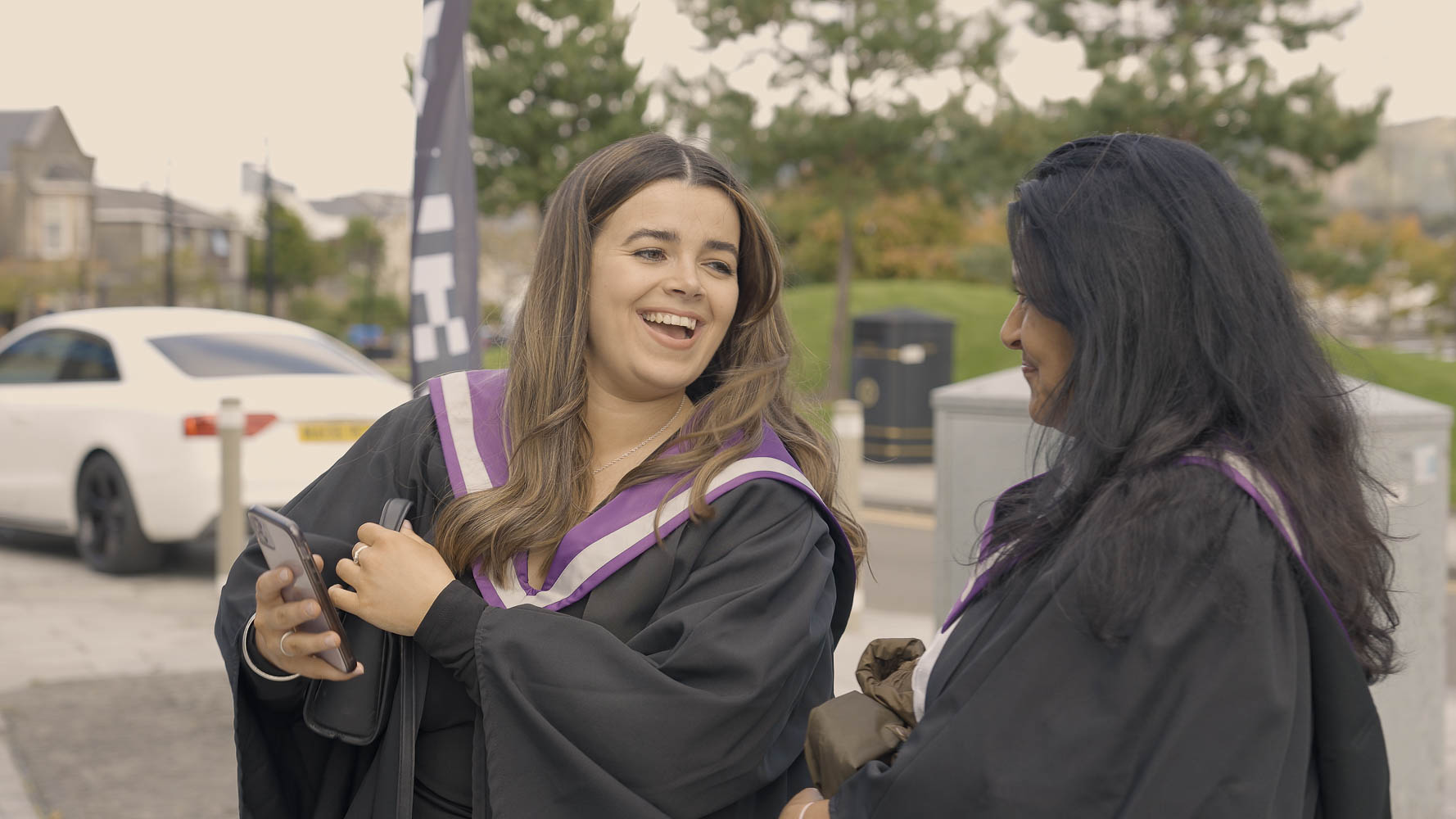 Graduation
Our 2023 graduation ceremony will take place on Friday 22nd September 2023 at Queen's Hall, Dunoon. For more information and to register for the ceremony please visit our graduation page.
content
Studying with us
Taking the first step in a new direction can feel scary, but be assured that our friendly and supportive staff are here for you if you need us - from finding the right course for you, through the challenges of completing your course, to deciding where to go next.
We've pulled together some of the most common topics that every student needs to know about to prepare for their course, take a look through what's in each section.
content
I was worried that I might not have support, but it turns out it's the opposite - there's plenty of contact between you and the lecturers, it's all digitalised so I get my work done efficiently and I don't struggle as much because I have the lecturers on hand.
Lindsay - Computing with Digital Media student
content
Funding information
The funding available for your course can play a big part when you're making decisions. Learn about the different types of funds available and find out how we can support you throughout your studies.
See our subjects
Not sure of the right course for you? If you've got an idea of what you'd like to study but need some inspiration or advice on our courses take a look at our subjects page. From here you'll be able to see all the courses listed in your chosen subject area.
Find schools and apprenticeship courses
Find out how you can get involved with college whilst still at school. Our schools' courses and Foundation Apprenticeships can help you gain additional skills and experiences and prepare you for further studies or employment.