Oban School Students Get Hands-On with Angus the Pony
Rural Skills students from Oban High School got the chance to put their animal handling skills to the test when visited by local pony, Angus.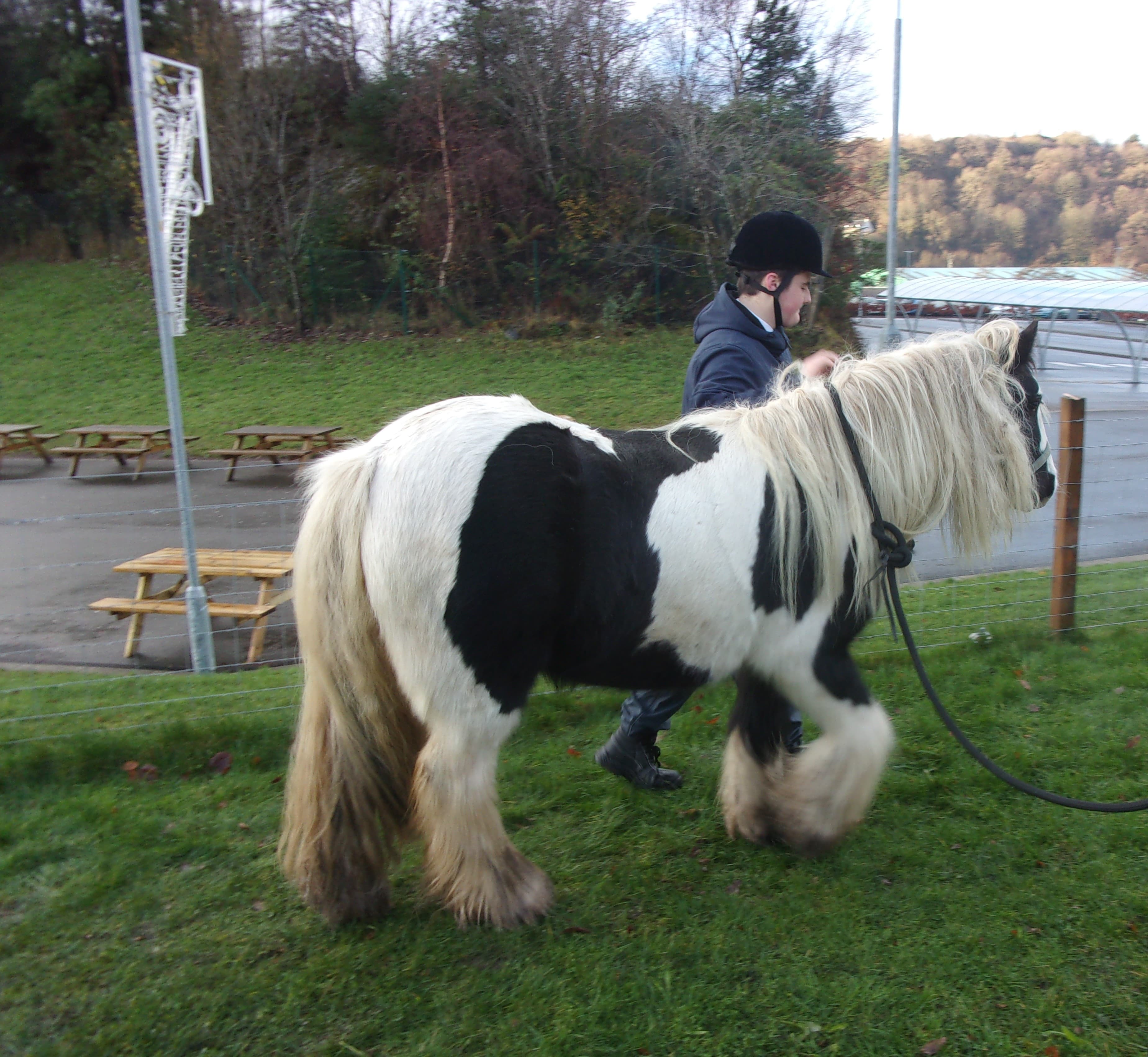 The students, aged 15-16 years old, are studying Skills for Work: Rural Skills at Level 4 through Argyll College UHI. The introductory course, available to senior phase pupils, provides students with some of the basic practical skills needed to work in agriculture and other land-based industries.
As part of the course, students are given the opportunity to follow either a plant-based or animal-based route, and go on to gain practical experience in their chosen field.
Equipped with two paddocks, Oban High School provides an ideal location for students undertaking the Animal Handling unit. On this particular occasion students carried out tasks such as learning how to catch Angus from the paddock, put his headcollar on, lead him, and various animal care activities such as grooming and feeding.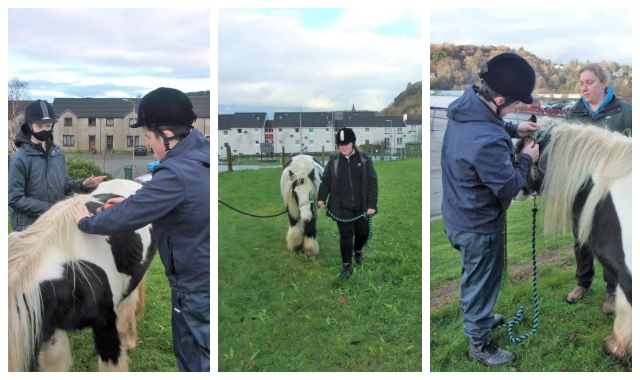 Trained through natural horsemanship techniques, Angus is a very calm, gentle and patient pony – and a firm favourite at the school! He's naturally very affectionate, and loves to be around people so really enjoys the attention he gets when he visits.
Argyll College UHI works in close partnership with each of it's 11 local secondary schools, and with businesses and organisations across the area to offer a wide range of opportunities to complement the school curriculum. Visit our Schools page to find out more.