Lifesaving Defibrillators Installed at Centres
Seven new public use defibrillators have been installed at UHI Argyll centres.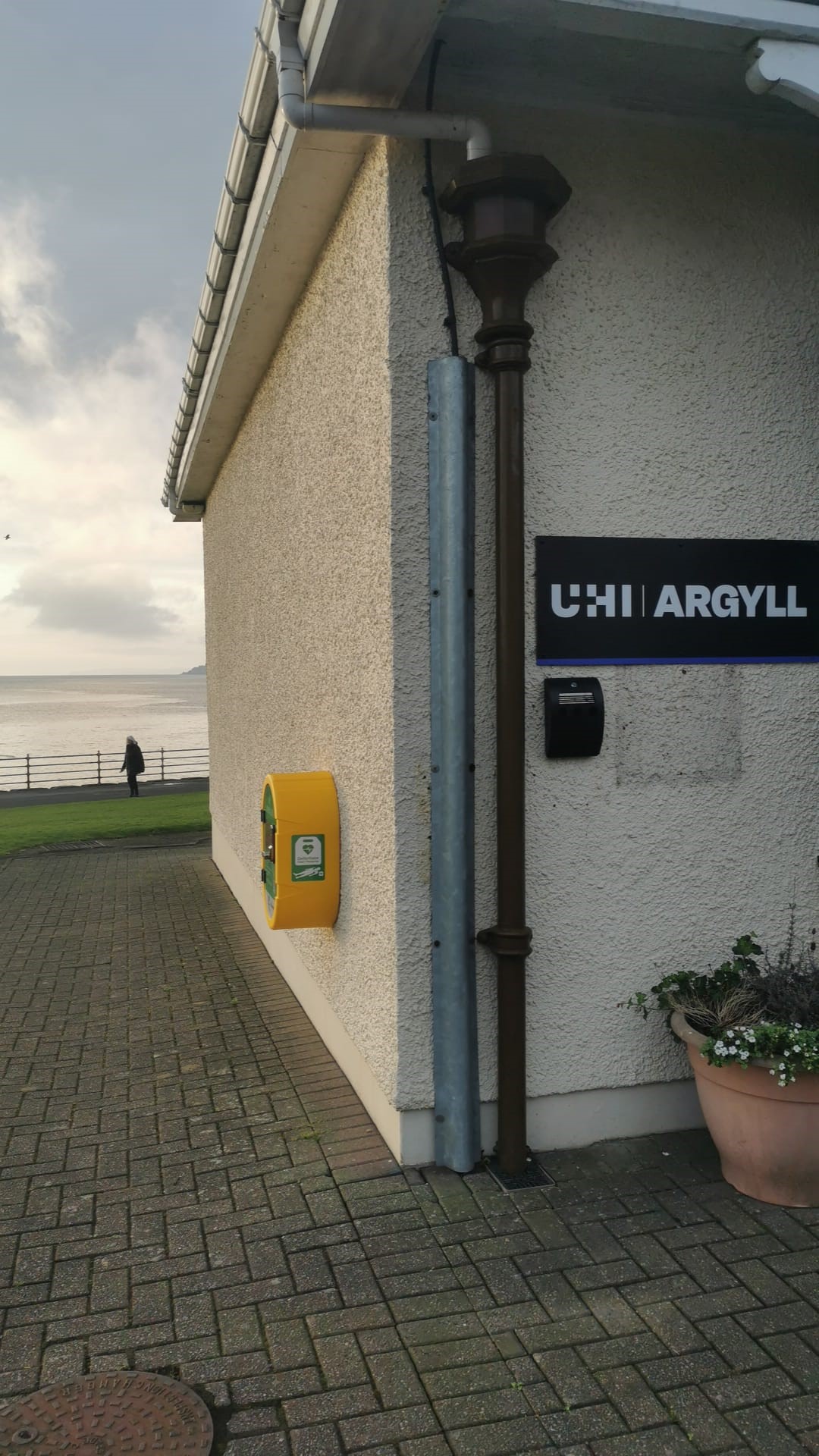 UHI Argyll is pleased to announce that seven new external, publicly accessible defibrillators have been installed at the following centres:
Campbeltown
CERC, Lochgilphead
Dunoon
Helensburgh
Islay
Lochgilphead
Oban
The life-saving machines are now set up and registered on The Circuit, ready for use. Given the rural nature of the district, a good network of community public access defibrillators is vital to saves people's lives.
Bystander CPR Traning is being provided by St John Scotland for all staff who wish to attend, but especially those based within the centres.
Islay Centre Manager, Mairi MacCuaig said, "I am delighted to see another defibrillator added to the ones already installed on the island and particularly like the fact that the cabinet lights up at night making it easy to spot."