College Supports Climate Change Initiative
On Friday 5th November, thousands of young people are expected to march from Kelvingrove Park to George Square in Glasgow, in support of Fridays for Future (FFF) Scotland – the Scottish brand of an international youth movement founded by Greta Thunberg.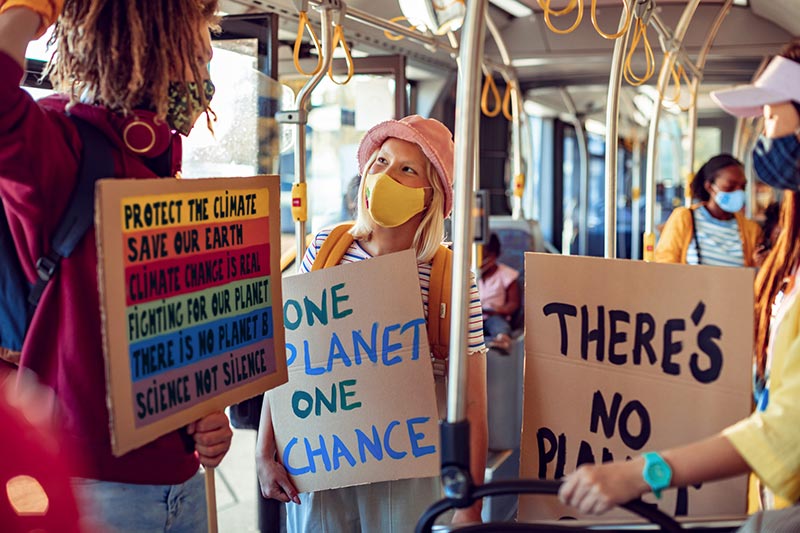 Fridays for Future is a youth-led and organised global climate strike movement which began in 2018, following the actions of 15-year-old Swedish activist Greta Thunberg. Inspiring others with her demand for change, Greta's stance marked the beginning of the global school strike for climate.
As an institution which is committed to reducing our own carbon footprint, we will be supporting any students who wish to attend this demonstration and will therefore be authorising absence for anyone who informs us in advance that they will be travelling to Glasgow to protest. Students who wish to participate in the march will not be penalised financially and their student bursary, or any funds dependent on attendance, will be unaffected for this day.
Taking place the day before the COP26 Global Day of Action, the march aims to "address ecological and social crises at their roots" and for society to place "people and planet over profit" - a matter Argyll College UHI seeks to actively address.
With ten learning centres spread across the region, Argyll College UHI's support staff and management team cover a vast geographical area. In 2015, as our fleet of diesel cars neared the end of their life, the decision was made to replace as many as possible with electric vehicles (EVs) to reduce emissions and carbon footprint.
Since we have grown our electric fleet to six Nissan Leafs, four Renault Zoes and one hybrid Mitsubishi, it is estimated that we have reduced the mileage of our remaining petrol and diesel cars from 150,000 to just 10,000 miles per year.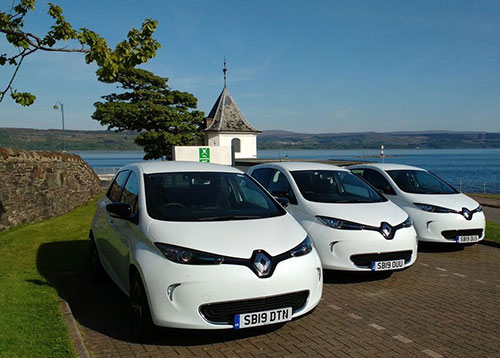 Additionally, we have improved the infrastructure in our local communities, providing charge points available to use by the general public, at our Oban, Dunoon, Campbeltown and Helensburgh centre car parks. Given that the main nervousness with regards to the use of EVs is the lack of infrastructure, we see the installation of these chargers as a catalyst for change.
The College is also a member of the Cycle to Work Scheme through which bicycles can be purchased with significant savings through salary deduction. As some of our staff begin to return to centres, our aim is to encourage purchasing an electric bike through this scheme for journeys to work from home. Often these are short distances for staff, but as there is generally a gale force wind for 8 out of the 12 months of the year in Argyll, some kind of electrical assistance would be a huge incentive! Not only will this further reduce emissions, but also give us a healthier workforce.
Our centres in Dunoon, Lochgilphead and Oban are equipped with solar panels to generate electricity and as advocates of reducing waste, recycling points are widely available at all our centres and single use plastics are unencouraged.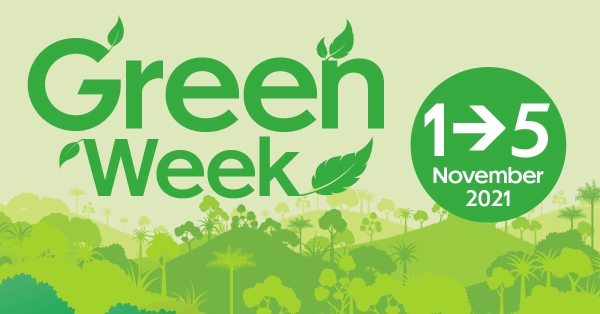 For students unable to participate in the march, the Highlands and Islands Students' Association (HISA), in partnership with the UHI Environment and Sustainability Group, are running a Green Week from Monday 1st to Friday 5th November. The aim of the week is to raise awareness of environmental issues and what action you can take to improve things for today and for the future. Events are open to all UHI students and staff, please book using your UHI email address.