Apprenticeship Myths: Busted
Confused about apprenticeships? Not sure how to sort the fact from fiction? As part of Scottish Apprenticeship Week 2023 we've put together some of the top myths about apprenticeships, along with the real facts.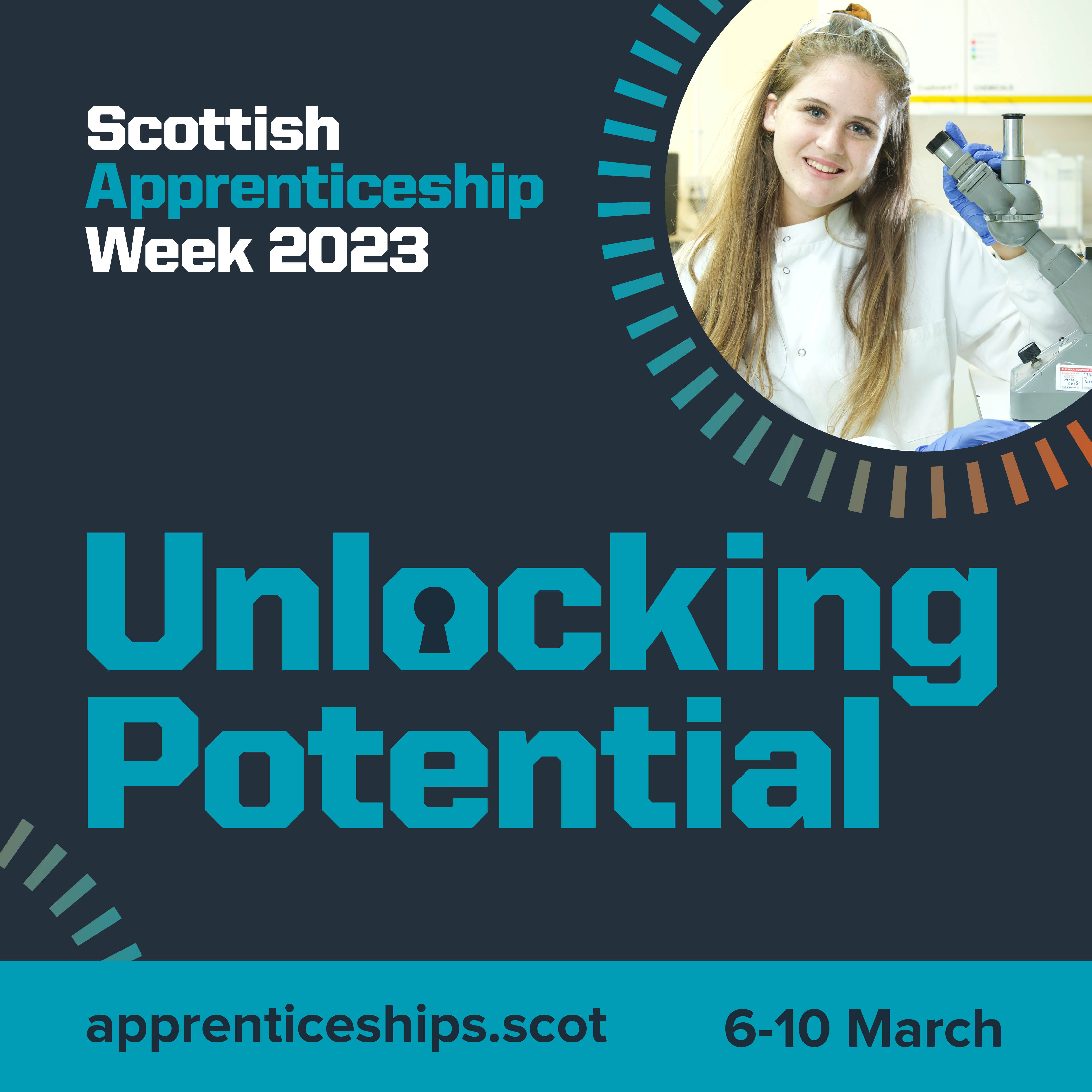 Myth 1: Apprenticeships are only for manual trade jobs
False! There are a wide range of apprenticeships in sectors including engineering and construction which are very hands-on, however those aren't the only apprenticeships available! UHI Argyll offer Modern Apprenticeships in subjects including Business and Administration, Customer Service, Hairdressing, Hospitality, and Professional Cookery to name but a few.
Myth 2: Apprentices tend to be those who didn't do well in school
False! Apprenticeships are one of the most inclusive opportunities available – they are a fantastic opportunity for anyone looking to expand their knowledge and upgrade their skills by gaining invaluable work experience whilst earning a recognised qualification.
Myth 3: Apprenticeships are only for school leavers (16–18-year-olds)
False! Foundation Apprenticeships are for those still in school in S5 or S6.
Modern Apprenticeships are for anyone aged 16 or over, who is not already in full-time education. Apprenticeships are not just for those starting out in their career. They offer an opportunity to upskill, a chance to try a new career, or secure a new role after some time out.
Myth 4: Apprenticeships are only for entry level or low-level workers
False! Apprenticeships are available at a wide range of SCQF levels all the way up to degree level apprenticeships, there is something for everyone!
Myth 5: Apprentices don't earn as much as university graduates in the workplace
False! It's a common misconception that university sill set students up to earn more in their future career, however an apprenticeship can kickstart fruitful careers across a diverse range of job roles. By the time an apprentice qualified, they will already have a minimum of one years working experience in their industry, putting them ahead of university graduates.
Myth 6: Apprentices are given all the boring tasks and don't really get to be involved
False! Apprentices are as valuable and useful as every other employee, which can lead to great opportunities to being really involved in the business you are working for, contributing to team meetings, being responsible for interesting and exciting tasks, and being a valuable member of the team.
If you're a parent or carer and want to find out more about the apprenticeship opportunities here at UHI Argyll, come along to our information session on Thursday 9 March 2023 at 7.45pm.