When Law School Starts Earlier
Is there a place for a law course for Scottish school students? Experience with a course piloted by UHI Argyll suggests there is.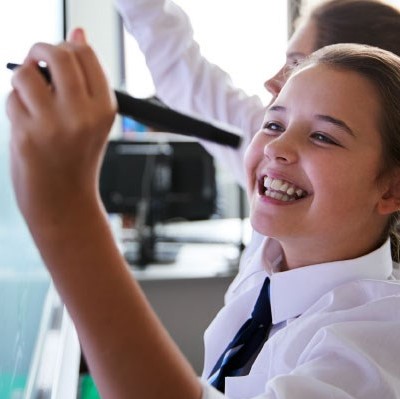 Much of the debate about legal education in Scotland tends to focus on the post-school period when
a student has already embarked on their university studies. While there is always something to discuss about the fitness or otherwise of university to prepare students for the legal profession, I want to focus on the school curriculum, where there is limited opportunity to engage with law and legal issues as part of formal studies.
In Scotland, the absence of a law-specific National 5 or Higher qualification lies in stark contrast to the school curriculum in England, Wales, and Northern Ireland. There, law as an A-level subject is popular, with 14,361 students sitting an examination in 2022, an increase from 11,575 in 2019 (figures collated by the Joint Council for Qualifications).
Filling a gap
The syllabus is well established and encompasses aspects of crime, contract, negligence, human rights, and the legal system. There are some who hold the view that studying law at A-level as a precursor to undergraduate legal study is in some way detrimental, but that was not my experience working in a number of law schools south of the border.
Putting those concerns aside, its existence also offers the opportunity to increase legal literacy more generally, and for those about to commit to three years of expensive English university tuition fees, it can act as a taster to a subject to which they would otherwise have no exposure. In Scotland, we have modern studies, which touches on legal issues such as looking at crime from more of a sociological perspective or the political aspects of law making, but legal education is not its core purpose.
For the past three years, the University of the Highlands & Islands ("UHI") Argyll has been delivering a legal qualification to schools in its area. As part of UHI, it operates from nine locations across Argyll, Arran and Bute. Uniquely in Scotland, UHI offers courses to schools and to learners in further and higher education from undergraduate to postgraduate level. Since our inception, we have used digital and videoconferencing tools to bring learners together across dispersed rural locations.
No limit to online learning
The National Progression Award in Legal Studies is approved by the Scottish Qualifications Authority at level 6 (the same level as Highers), and has traditionally been taught within FE colleges. UHI Argyll piloted its use at Oban High School three years ago and it is now available online to all schools in Argyll & Bute. As a niche offering, it would not be financially viable to run it in a traditional face-to-face format, and digital delivery creates an equity of opportunity. The willingness of students to engage in this type of learning is one of the positive spinoffs of the post-pandemic world.
The course comprises two units: Scots Law – An Introduction, and Crime in Society. The syllabus therefore covers aspects of civil and criminal law, sources of law and legal personnel, and is flexible enough to allow current legal issues to be incorporated to promote student engagement. A crucial element in its success is that it has been partially delivered by Billie Smith, a partner (and Scottish Legal Awards winner) at MacPhee & Partners in Oban and a former pupil of the school. This has really helped to bring the subject alive to the students. While some in the class have gone on to study law at university, the majority have not, which goes to underline the broader appeal and utility of studying law at school.
"Studying the legal system helps students better understand their rights and responsibilities as citizens", Smith comments. "Students are required to use critical thinking and problem-solving skills to analyse case law, prepare arguments and consider multiple perspectives, skills which are valuable not only in the legal field but in other disciplines. Above all else, witnessing the growth and development of students was immensely rewarding."
Expanding provision
The scheme's use in Argyll is part of an emerging trend. Clydebank High School has also delivered the qualification for the past few years, working in conjunction with a University of Glasgow project. City of Glasgow College will also offer the course in August 2023 as part of its school-college partnership.
The growing availability of law in the school curriculum is to be welcomed, but it is currently being achieved as a workaround using a qualification which was not necessarily designed with schools in mind. Despite the potential for digital delivery to join up learners, there remains a risk that its availability might be something of a postcode lottery due to funding constraints. If there is growing evidence that there is a place for legal education in schools, matched with demand, the time may have come to take a more strategic look at this to deliver something which is both fit for purpose and universally available.
Written by Martin Jones, principal and chief executive at UHI Argyll and a member of the Law Society of Scotland's Education & Training Committee.