Schools Spotlight: Skills for Work Health Sector Course
We hear from two students about their experience of studying the Skills for Work Health Sector course.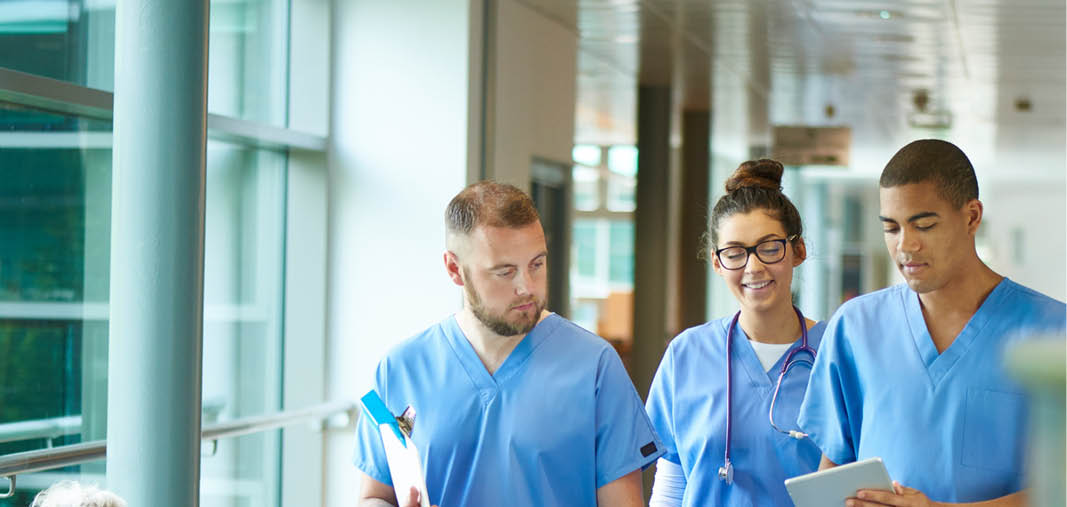 The National 5 Health Sector course has been designed to provide learners with the opportunity to develop employability skills in the context of the health sector. Building upon the skills and knowledge developed in the National 4 Health Sector programme, the course introduces learners to a range of more advanced skills, which can assist progression into further and higher education, or training and employment.
The primary target group for this course is school learners in S3 and above. However, it is also suitable for adult returners in a further education environment who are seeking to enhance their employability and develop introductory vocational skills in the health sector.
The course is aimed at learners who plan to work in the health sector as a registered or non-registered practitioner, or in support services or maintenance roles. In addition, the focus on employability skills allows learners to develop the transferable skills required for employment out with the health sector.
Units of the programme include:
Working in the Health Sector
Life Sciences Industry and the Health Sector
Improving Health and Well-being
Physiology of the Cardiovascular System
Working in Non-Clinical Roles
Two pupils, Ella and Careen, share their thoughts on the course.
Ella from Tarbert Academy said:
I chose to study the SFW Health Sector course as I knew I from a young age I wanted to work within the NHS and thought the course would give me a realistic insight on what it's like and what types of careers are available. I have learnt about the different types of care the NHS offer and the roles which contribute to make it possible. I thoroughly enjoyed meeting other young people in Argyll with the same enthusiasm regarding the Health Sector as myself.

My plan for the future is to complete my General Adult Nursing degree and hopefully then go on to do a postgraduate Midwifery course. During the UHI Argyll course I met Careen, another student from Rothesay. As the course continued, we became closer and now we are good friends and have plans to spend time with each other when we both take the venture to move to Glasgow to attend the same university in September. I appreciate the course and the tutors at UHI Argyll for allowing Careen and I to work together to complete tasks and therefore create a strong friendship which will blossom when we move away together after the summer.
Careen from Rothesay said:
I chose to study the SFW Health Sector course as it tied in with what I have chosen to study at university. I learned many everyday rules about working within the health sector and developed knowledge that will be beneficial to me when I go on to study further.

I would recommend this course to others as it widens your knowledge through personal learning and allows for you to play in your own experiences. I have applied to university to study occupational therapy and have been offered a conditional place for after the summer.