Apprenticeship Week
content
content
Whether you are a student, a parent or a business looking to learn about the benefits of apprenticeships - we can help
Whilst Apprenticeship Week is a celebration of all of our amazing apprenticeships, we are here to talk to you throughout the year and are always keen to work with local businesses who would like to provide an amazing real-world learning experience for our talented Argyll students.
Employer Information content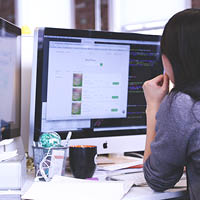 Employer Information
Do you run a business in Argyll that is looking to start apprenticeships?
Whether it's hiring someone new or developing an existing employee, apprenticeships can help provide the skills your business needs.
Get in touch with us to learn about the benefits of taking on apprentices and to ask any questions you might have, at a time that's convenient for you.
content