STV - Big Scottish Breakfast Appeal
Fundraising event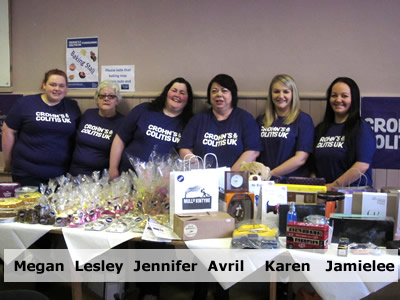 On Tuesday the 3rd of September Islay and Jura's Youth Action Group ( IJYAG) in partnership with Argyll College took part in fundraising for the STV Big Breakfast Appeal. STV's very own weatherman Sean Batty was scheduled to attend and help to serve up breakfast at Islay High School, however due to poor weather the plane got cancelled! This meant that we couldn't meet Sean and he had to put his trip to Islay on hold for another time, However we didn't let this ruin our day and decided to go on with the event and had a great time!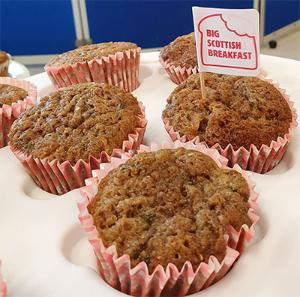 IJYAG made all of the snacks that were available to buy, and they did such a great job! Everyone enjoyed the food and all the wonderful combinations, such as zucchini muffins, chorizo and cheese rolls, double chocolate muffins, and so much more! In the 15 minutes that we sold the food in, we made £96.76! Everyone who took part did such an amazing job and should be so proud of themselves.
As soon as we got the phone call telling us that Sean's plane was cancelled we were disappointed, but we decided that we didn't want to go on with the appeal without him… so we made a Sean Batty mask! It made us laugh and gave us the motivation to carry on and make as much money as we could, as the islanders were so excited to be meeting 'the fake Sean'.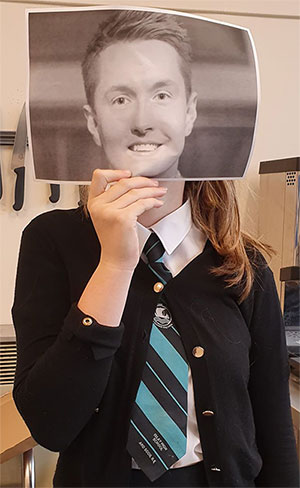 People even paid to take photos with him! Everyone had such a great time and I wish we could do it all over again!
STV'S Big Breakfast Appeal is a fundraising event to raise money for children who and living in Scotland and in poverty. In total there are 220,000 children in Scotland in poverty, which means that 1 in 4 children are missing out on things that we take for granted – like having breakfast. Which is why the STV children's appeal has set up the Big Scottish Breakfast, to help Scottish children get a good start to the day and the best start in life. - Rebekka MacIntosh ( SFW Journalism student Islay)
Footnote: While Sean was stuck at Glasgow airport he was following the Islay fund raising events on social media and posted a very supportive video message back to the event organisers.
see related stiry - Sean visits Argyll College Islay