Sleigh charged, snowman cautioned
Santa tests Eco Sleigh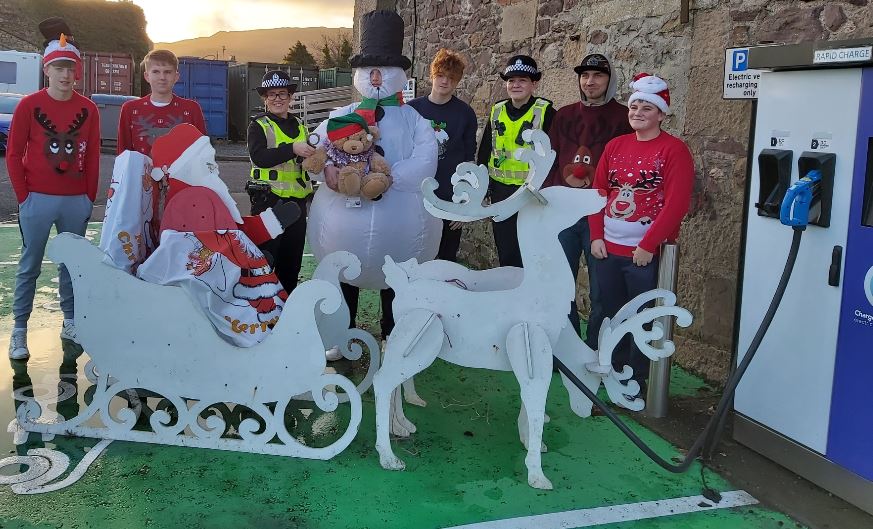 Santa decided to allow the reindeers to save their energy for Christmas Eve and to used his new electric powered sleigh for the test run.
Santa & his helpers stopped to recharge their sleigh at the Argyll College Hazelburn campus in Campbeltown. While there, the naughty snowman tried to steal some presents from the sleigh but was quickly arrested by the local police.
Once he apologised to Santa, returned the presents and promised not to do it again, he got off with a caution.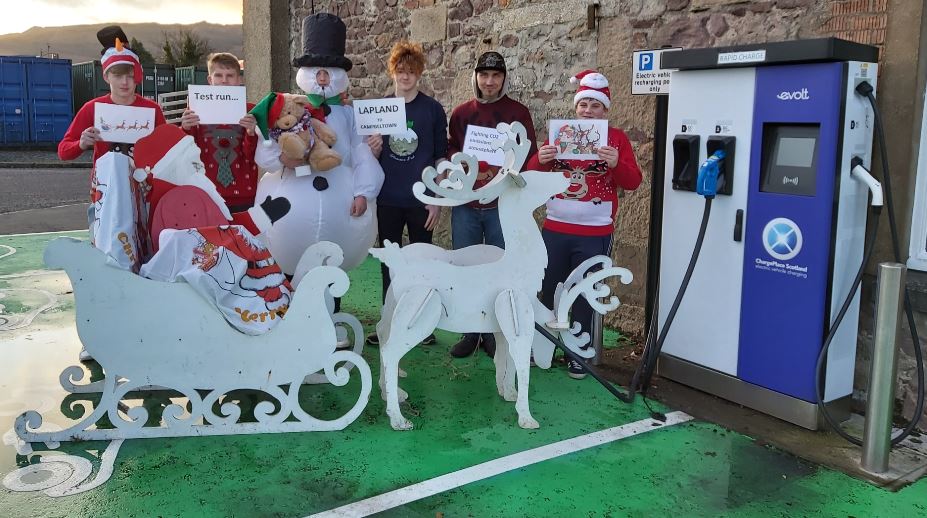 Santa's helpers - ( Our NC Argiculture students) Daniel McCormick, Ryan McCallum, Jack Rennie, Aleksander MacIneskar, Aleksandr Savin, and Scott Jarvie.