Royal Scottish Academy awards
Lochgilphead Tutor wins 2 professional awards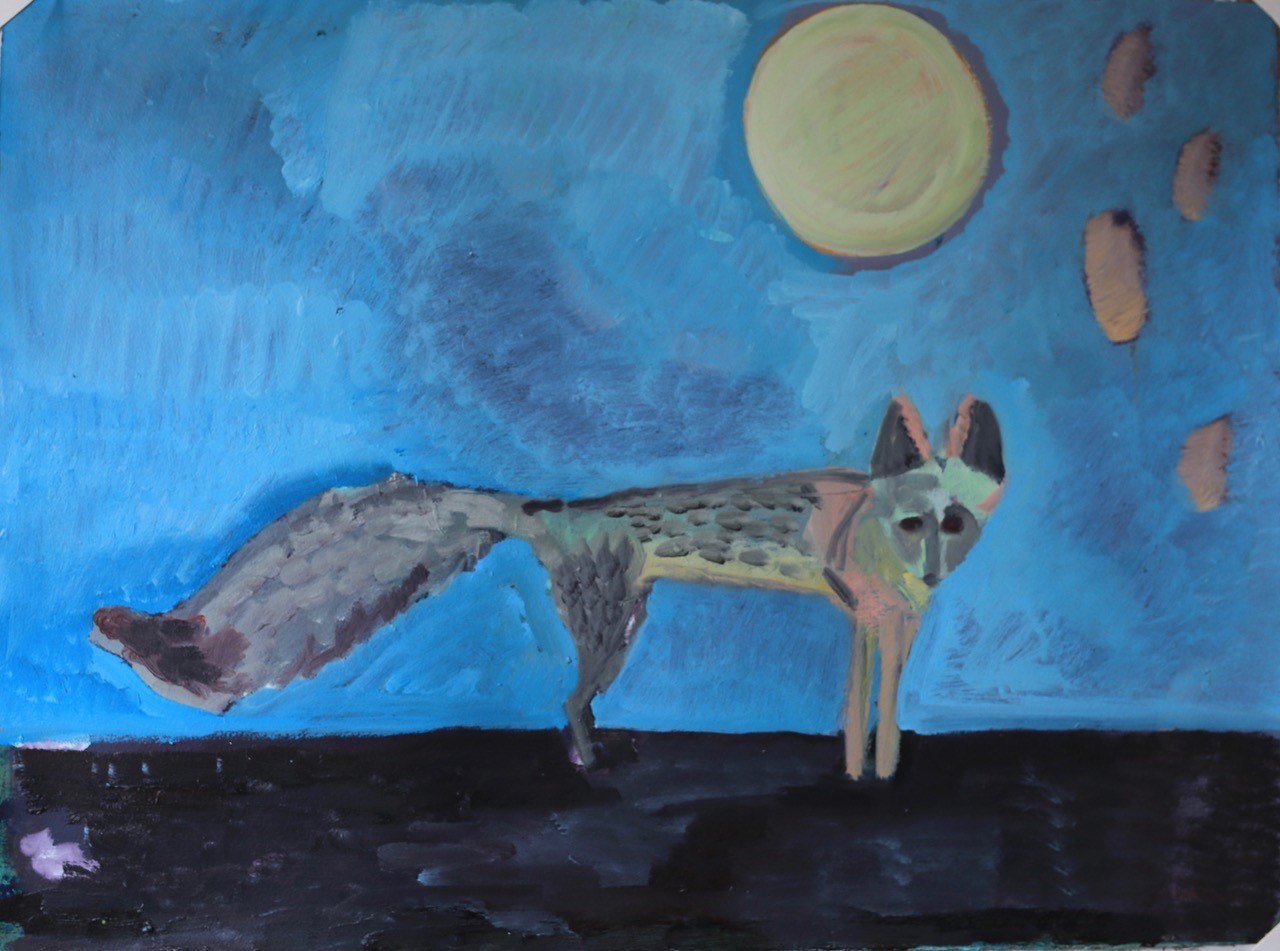 Double congratulations are due to our Lochgilphead HNC/HND Contemporary Arts tutor Lesley Burr.
Her painting Moonlight Fox has just received two professional awards at the Royal Scottish Academy annual exhibition.
Lesley was awarded the Maude Gemmell Hutchison Prize (for best work depicting an animal) and the W. Gordon Smith & Fay Gordonsmith Award (for any category).
The exhibition can be viewed at the Royal Scottish Academy, the Mound, Edinburgh and runs from the 2nd of November to the 11th of December.
Lesley is based at our Lochgilphead Learning centre and has worked with Argyll College UHI for over 13 years.