Rothesay student's work selected for SQA Shine Exhibition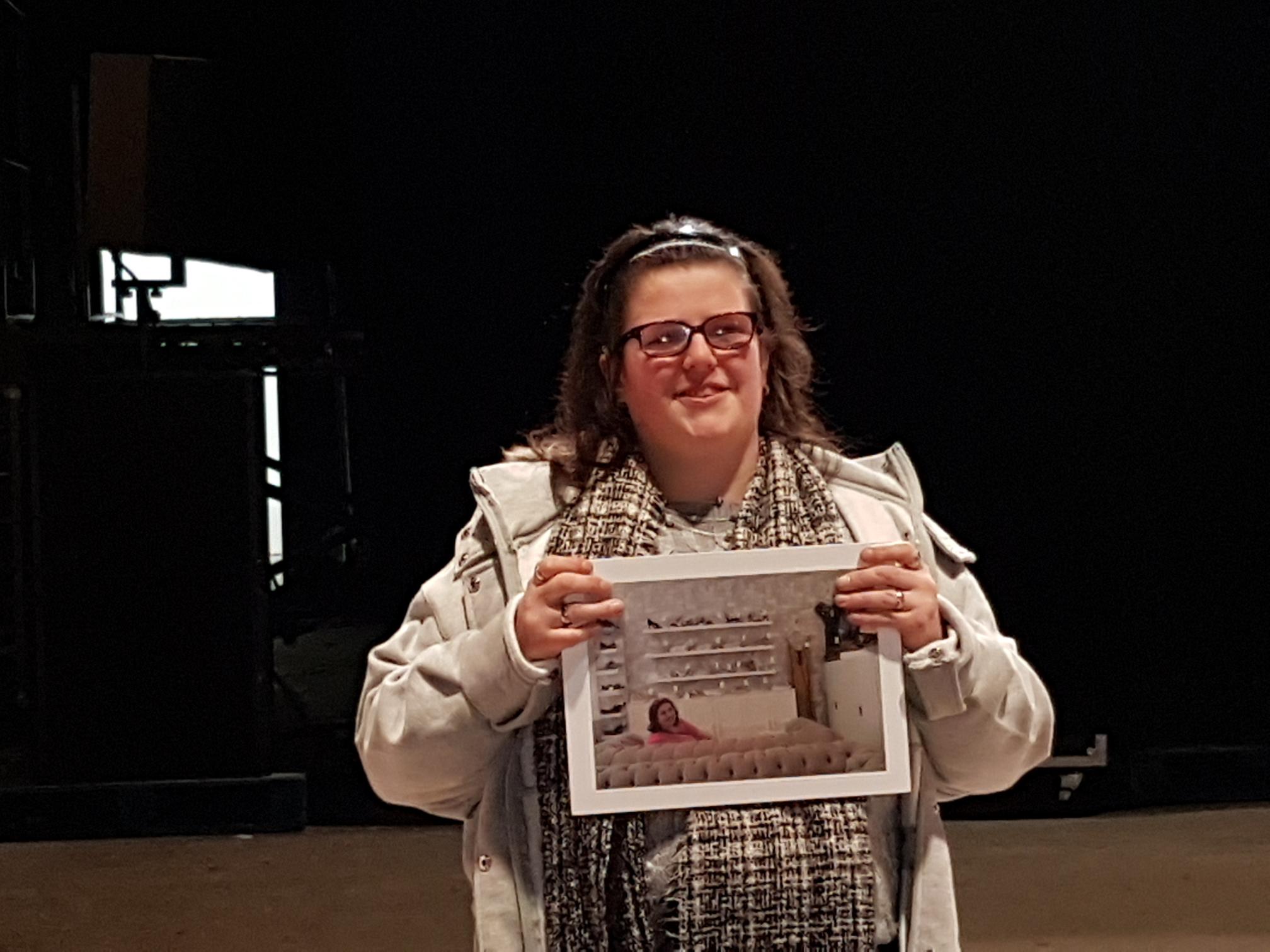 ROTHESAY E4L STUDENT SHINES AT SQA EXHIBITION
Rothesay Education 4 Life student, Lisa McConnell has had her work selected to feature in the SQA's prestigious Shine Exhibition. The 2018 Shine Exhibition celebrates the creativity, determination and imagination of National 1 and 2 learners, and Education 4 Life tutor, Janet Maxwell, saw Lisa's potential to shine during a recent project.
Janet and her E4L students had been working on a photography project last academic year where each student worked on a number of photos of their favourite things, such as fashion, pets and special buildings in Rothesay. The students worked incredibly hard with Janet's support and all this effort culminated in the exhibition that Janet and the students held at the Rothesay Learning Centre. The students took on all aspects from choosing their photos to setting up for the event, as well as welcoming guests with drinks and snacks, and introducing exhibition visitors to their work. The event was a huge success and while everyone's photos received rave reviews, Lisa's work shone through.
Lisa has cerebral palsy and, prior to this project, she had been unwell. Lisa's chosen topic of fashion saw her working with a local boutique where she took a number of excellent shots of the displays. The image that was chosen really stood out and received many compliments at the exhibition. The project really helped Lisa to bounce back from her illness which had dented her confidence and motivation.
Janet recognised an opportunity for sharing Lisa's beautiful images when she heard about the Shine Exhibition and so entered on her behalf, with Lisa's permission. Janet and Lisa were absolutely delighted to hear that Lisa's photo had been selected to feature in the SQA's Shine Exhibition and took the time to go and visit when it opened.
On behalf of Argyll College's E4L team and the centre staff and tutors, we would like to congratulate Lisa on this fabulous achievement!