New Principal for Argyll College UHI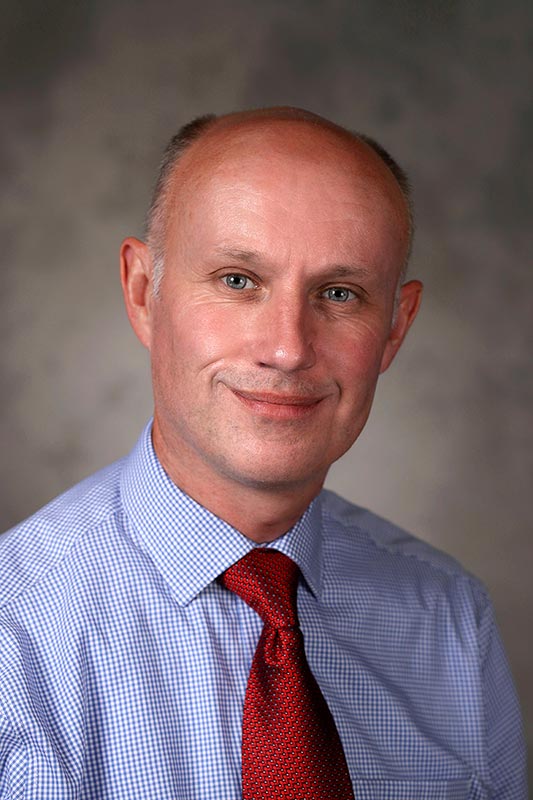 Following a rigorous selection process, Argyll College UHI's board of governors has appointed Martin Jones as its Principal and Chief Executive Officer, and he will take up this post on 5th November 2018.
Martin, who is currently a Senior Lecturer in Law at Glasgow Caledonian University, will replace Fraser Durie in the next academic year. Fraser, who has served at the College since 2012, will retire in October.
Martin Jones is no stranger to Argyll, having lived near Dunoon for many years.
Martin said, '' I'm pleased to be appointed as Principal of Argyll College UHI. I look forward to working with staff and students in Argyll and in the wider University Network at what is an exciting time in the sector.''
Andrew Campbell, Chair of the Board of Governors of Argyll College UHI, said: "We are delighted to welcome Martin to our team. We were impressed with the calibre of candidates from across the further and higher education sector but we believe that Martin has many unique qualities and characteristics which will enable him to very quickly make a positive contribution to the future of the College.''
''Martin brings with him a wealth of experience in the Higher Education sector. Since 2003 he has held a number of senior roles at Glasgow Caledonian University, including Head of Learning Teaching and Quality. He sits on the University's Academic Policy Committee and was the founding Director of the Learning Development Centre.''
Andrew continued: "Fraser Durie has led the College over the past few years where we have seen our HE students numbers increase rapidly and our performance improve. His commitment to the college, our staff and our students, is greatly appreciated."
Clive Mulholland, Principal and Vice Chancellor of the University of the Highlands and Islands said, "We are pleased to welcome Martin to the university partnership. Argyll College UHI is a vital part of our network, providing learning opportunities across Argyll through a range of further and higher education programmes. I look forward to working with Martin in serving our students and communities and offer my sincere gratitude to Fraser for his dedication and leadership over the last six years."