Hairdressing Applications Now Open in Dunoon
We are pleased to announce that we are now accepting applications for our Hairdressing SVQs, starting this September, at our Dunoon Learning Centre.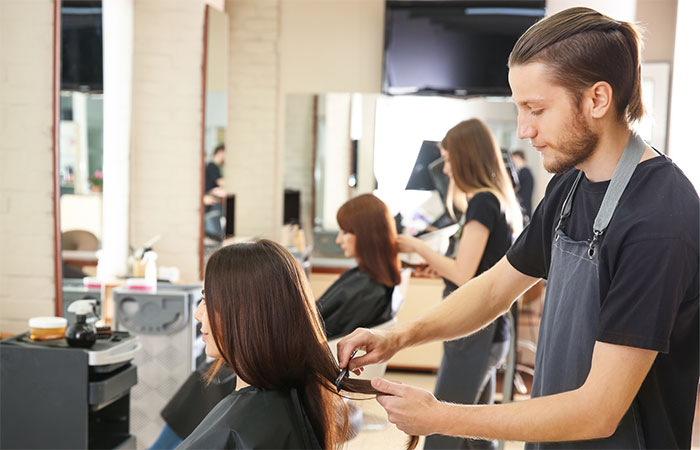 Available at SCQF levels 4, 5 and 6 the courses will offer students the opportunity to learn everything from the basic knowledge and hairdressing skills needed when first entering the industry, to the more advanced cutting and colouring techniques.
With the learning taking place in the college salon, students will also benefit from gaining real life experience familiarising themselves with salon duties, such as dealing with customers, working on the reception desk and taking bookings.
Although perhaps not the desired look most of us expect when leaving the salon, take a look at some of the fantastic designs our Skills for Work school students based in Dunoon created for their annual Halloween competition.
Students were tasked with the brief of creating a Halloween look incorporating hair and make-up using prosthetics, face paint, and special effects make-up - we think they did a brilliant job!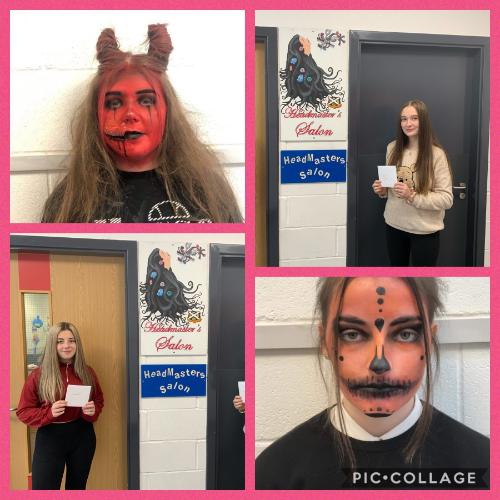 Cameron Harding and Zara Anderon, competition winners of the S5/S6 category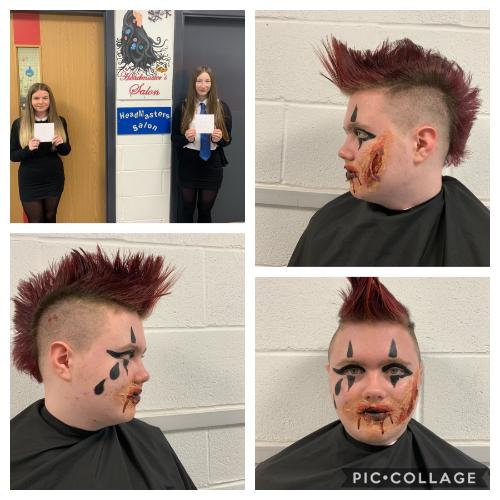 Lucy Wilson and Sinead Kennedy, joint competition winners in the S4 category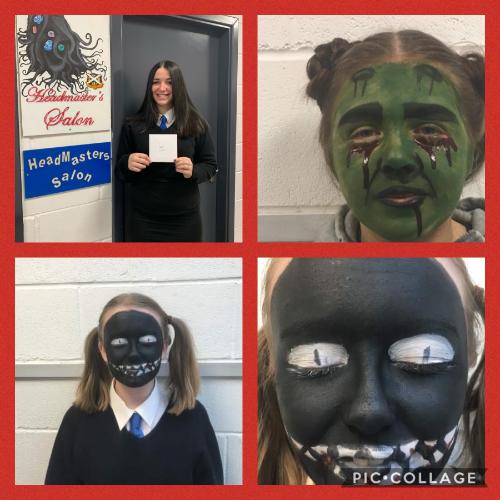 Caelan Malloch, competition winner in S3 category
A big well done to everyone who got involved, but here's hoping with hairdressers now open our scary appearances are a thing of the past!