E4L Police visit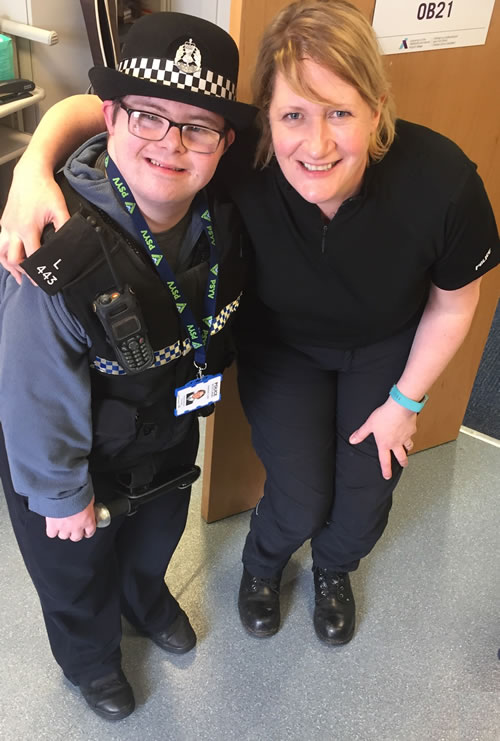 Meet PC Shonnie MacIsaac – Oban's newest recruit.
Shonnie, one of our E4L students, borrowed PC Claire Brown's police accessories to parade around the Argyll College UHI building keeping everyone in order.
PC Brown was visiting the group to talk about life in the police service.
The Education 4 Life course is designed for people with learning difficulties, and aims to increase their academic and life skills. It is the first Further Education course of its kind in Argyll.