Dunoon Student Recognised in HISA Awards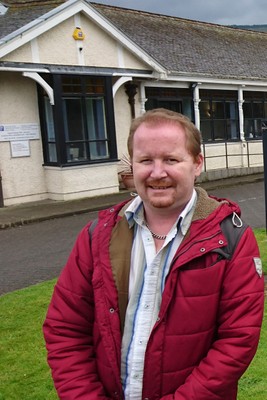 Argyll College UHI are delighted to announce Scott Anderson has been voted winner of the Best Class Representative award in the Highlands and Islands Student Association (HISA) Awards 2016 by his fellow students.
The awards, run in partnership by HISA and the University of the Highlands and Island are designed to recognise the very best practice in enhancing the experience of our students. The University of the Highlands and Islands was one of the first UK institutions to introduce student-led teaching awards. The initiative, now in its seventh year, recognises excellence in ten categories, with winners coming from around the university partnership. Scott is being recognised as having made an exceptional contribution to serving his class through his role as class representative.
A fellow student commented 'Scott has been a fabulous class representative, anything that anyone has asked him to do he does with confidence and keeps everybody up to date with everything that may affect the class as a whole by email or by addressing the class by video conference. He doesn't shy away from asking the tough questions which is shows a confident and capable person. It has been a privilege to study alongside Scott Anderson.'
On learning of the award Scott said 'I'm really touched and grateful to receive this award. I've absolutely loved my time so far at Argyll College UHI and this has just made my year even better. I'm genuinely shocked to get this, amazed by all the nice comments and can't wait to do the best I can for Argyll College and its students next year.'
His tutor Liz McFarlane said, ''Scott has been a natural and effective spokesperson for the class. I've never seen a rep so committed to getting students to engage - he has shown them they have a valued voice with senior management. '
Scott, an HNC Administration and IT student at the college's Dunoon Learning Centre, has also been recently confirmed as the HISA Depute President for Argyll College UHI for 2016-17, as well as being nominated for Argyll College UHI's HE Student of the Year