Arran Jobs Fair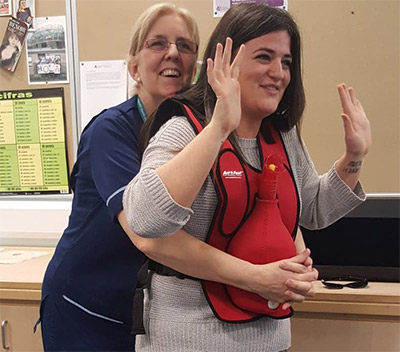 Arran learning Centre held a Jobs Fair last Thursday 28th March, in conjunction with the local NHS and North Ayrshire Council. We had representatives from across all the relevant disciplines including physiotherapy, nursing, social care, occupational therapy, social work and the voluntary services.

The event was well attended and included groups of pupils from Arran High School who gathered information about training and career opportunities within health and social care on Arran. There were lots of interactive activities with pupils having their blood pressure taken ( thankfully all visitors had a confirmed pulse!), performing CPR on a dummy, using a defibrillator, putting on a choke vest and learning how to deal with a choking incident, as well as being able to talk directly to health professionals about what their jobs entail.


We also held the "Access to Nursing " VC event as part of this with centre staff and local nursing staff on hand to provide additional support and information.
Everyone agreed that it was a successful event and plans are already afoot to develop and build on this next year.