Argyll College Art Tutor heads for the Arctic
Argyll College Art Tutor heads for the Arctic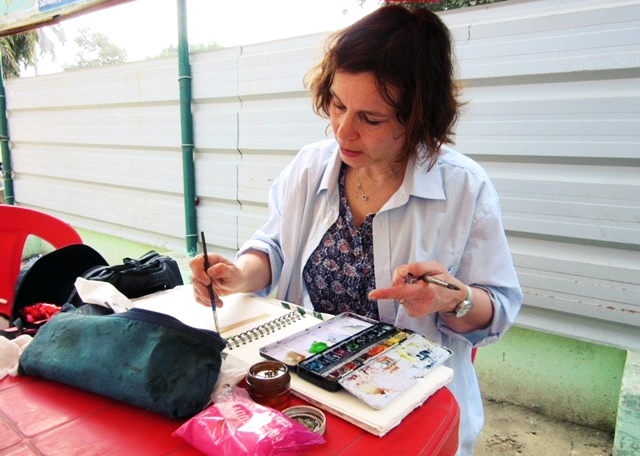 Friends of the Scott Polar Research Institute (SPRI) have announced the appointment of Argyll College UHI tutor, Lesley Burr, as their new Arctic Artist in Residence for 2019.
Lesley will be joining the South Baffin Explorer Voyage in July and we are excited to see the results of her time on board. A prolific artist and University of the Highlands and Islands tutor, Lesley is also a visiting lecturer at the prestigious schools she attended - Glasgow School of Art and Duncan of Jordanstone College of Art.
Lesley says of her appointment, "I am completely delighted to be selected as the latest Friends of SPRI Artist in Residence for The Arctic programme generously supported by One Oceans Expeditions and Bonhams. The residency brings an extraordinarily precious opportunity to experience and document Arctic landscape and themes first hand, offering rare glimpses into the land and themes of the North. The residency offers me a unique opportunity to produce a new body of work inspired by Arctic themes. As a painter of landscapes I am drawn to unusual locations in search of inspiration.''
''The Arctic has long since held a fascination for me having lived in the remote Shetland Islands and presently in Argyll, there is constant connection with the sea and the North. The physical landscape. The plight of climate change and the resilience of nature is a current theme and will be part of the focus of chronicling imagery that is discovered in this voyage to Southern Baffin Island."
Lesley teaches Contemporary Art Practice for Argyll College UHI at the colleges' Lochgilphead campus.