Islay Skills for Work Student of the Year
Laura - Islay SFW student of the Year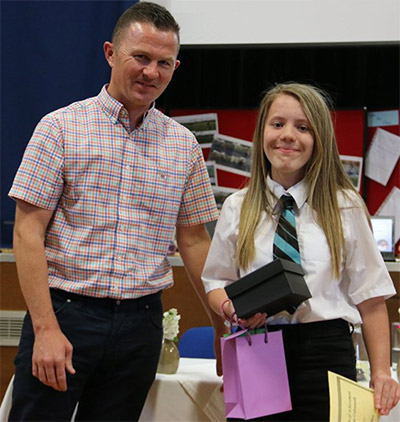 Laura Gillies is this year's Islay Skills for Work Student of the Year.

Laura studied the SfW Rural Skills and was nominated by Argyll College tutor Kirstin McLellan who said "She overcame her fears and concerns on the farm and became an enthusiastic and integral part of the team helping others with their work.

She has produced consistently high quality work and went the extra mile with her research and personal development.
Laura started off petrified of cows and sheep and through hard work and perseverance she got over her fear. By the end of the course she was moving cattle and sheep, washing and drying calves for the sale, mucking out pens and feeding them all.

It was an amazing transformation of confidence and skill."